E-books
E-books purchased by the University Library (or e-books to which the University has access) are accessible through a single e-book portal. All e-books are available from one place. The portal recognises whether you are accessing via IP addresses within the University computer network or outside the University. In that case, it will offer you convenient remote access itself.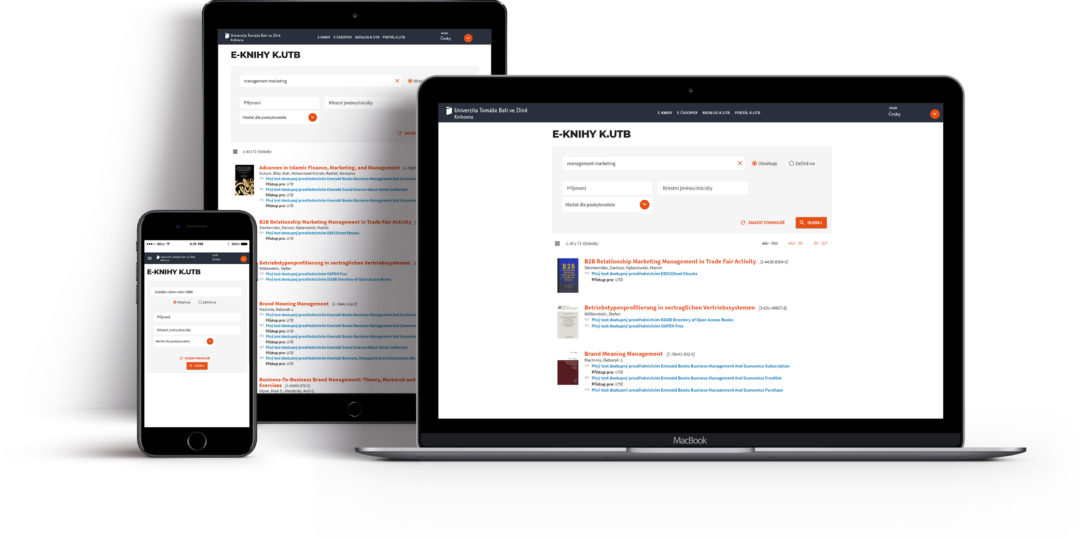 Purchased e-books are also searchable via the library catalogue.

Some of the collections of e-books available on the Internet for free are then brought to you by the free eBooks page.