E-books
Licensed e-books purchased by the TBU Library are accessible through IP addresses within the TBU computer network; the access to them is not time-limited.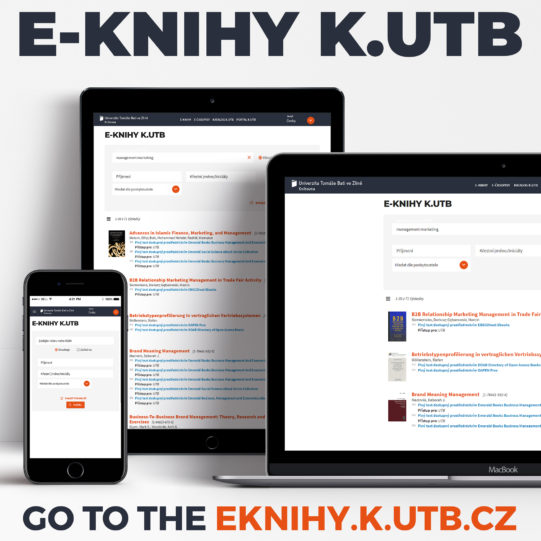 The e-books purchased are also searchable through the Library catalogue.

The web page Freely Available E-Books includes a list of selected important collections of e-books which are available on the Internet free of charge.