ORCID ID
ORCID ID (Open Researcher and Contributor ID) is a persistent unique author identifier. It is provided by ORCID, Inc, a non-profit organization. The main effort of this organization is to create, maintain and develop a registry of these identifiers. The number of authors using ORCID ID continues to grow, see this chart. And also the number of publishers integrating author ORCID IDs in their publishing workflows increases.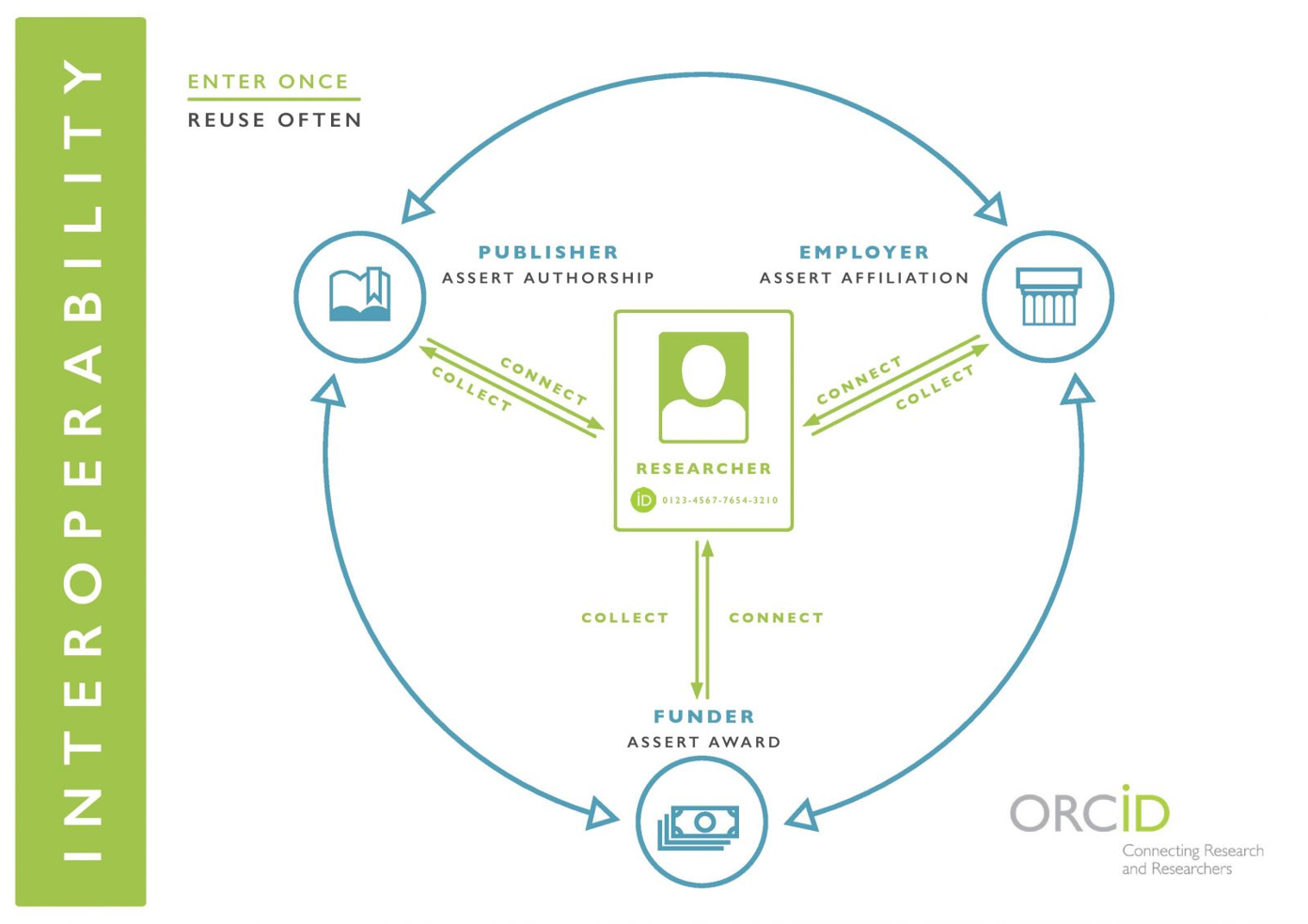 source: www.orcid.org
ORCID ID has the following advantages:
Where you can apply ORCID?
when submitting a paper (member organizations are e.g. Elsevier, Ebsco, ProQuest, Sage, Springer, Taylor & Francis, Royal Society of Chemistry, Wiley)
when searching in Scopus and Web of Science (on condition that your Scopus Author ID and ResearcherID is connected with your ORCID ID)
when creating your publication list
How to register?
The authors may register for an ORCID identifier at http://orcid.org. Registration is free of charge.We recommend to sign in using author's institutional account (using the same login information as for Stag) and then register. Immediately after the required fields are filled in, an ORCID ID is generated in the following form: 0000-0002-7927-5597. For more information, see the instructions on the ORCID support website.
It's up to each author what kind of information he/she fills in. Nevertheless, we recommend filling in a private e-mail address in the account settings, which makes it possible to access the account even if the author leaves TBU.
ORCID account and TBU Library
The ORCID account should contain a complete list of author's publications. However, for authors who need to concentrate on research activities rather than administration, the TBU Library offers to keep your list of publications in  ORCID continually updated with records which appear in Scopus and Web of Science through TBU automated imports (link to a one-time authorization process). Due to technical reasons, we ask you to grant also authorization to a so-called trusted individual (librarian). With both types of authorization, the Library will be able to keep your publications list in ORCID always up-to-date. For more information, see our tutorial.
TBU Library manuals
Useful links