Bibliographic Citation and Referencing
If you write a specialized text of any type, it is required to provide references to the sources you have used when writing the text. It is obligatory to provide bibliographic citations, in compliance both with the principles of the information ethics and with the Copyright Act.
At TBU, citations are regulated in the Rector's Directive on the standard formal layout of final theses, their storage and accessibility, and in the Rector's Directive on scientific theses, in accordance with the standard ISO 690; the latest valid version thereof is the update issued in 2011.
The TBU Library offers consultations, seminars, lectures and materials for self-study on this topic.
Tools for generating citations
You can use citation managers for easier way how to generate citations. For users from TBU we recommend:
Generating citations according to ISO 690 and other citation styles
Possibility of generating citations according to APA, ISO 690, Harvard, Chicago and MLA in the Library catalogue (necessary to check or correct after the citations have been generated)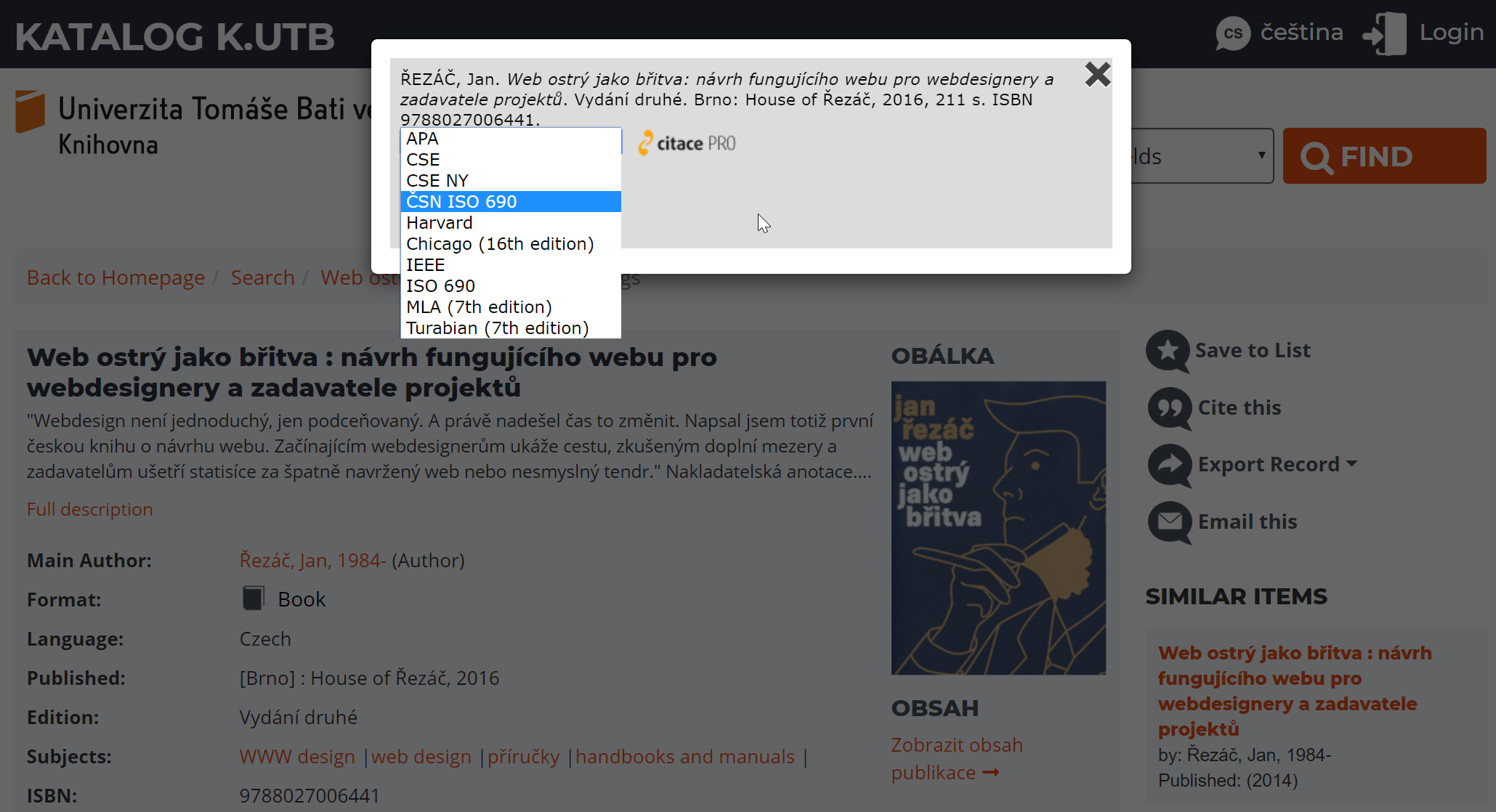 A well-organized methodology for the production of bibliographic citations according to ACS, APA, CBE/CSE, Harvard, Chicago, JAMA/AMA, MLA, NLM and to the Vancouver style was prepared by the University Campus Library in Brno.
---
If you need help, don't hesitate to ask our staff:
Bibliographic Citation and Referencing

E-mail: citace@k.utb.cz
Tel: +420 576 034 904