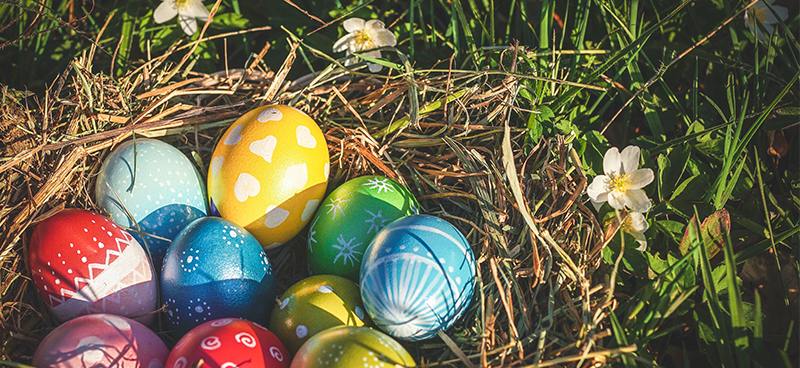 Easter opening hours + lending books during Easter
12. April 2022
We bring you the information about the opening hours of the library, university press and library store on the 4th floor and information about the lending books during Easter.
Easter opening hours — TBU Library in Zlin
Friday, April 15–Monday, April 18 = closed
Extended opening hours of the 4th floor of the library during Easter
Friday, April 15–Monday, April 18 = 8 AM–8 PM
Book loans for Easter
From April 13, 2022 it is possible to borrow books usually available only for reference studies within the library. You can borrow up to 5 books.
The due date is April 20, 2022. Be aware that there is an overdue fine 50 CZK per item per day.
You can use the the return machine for the returning the books. It is located on the right side  of the ground floor of the U13 building (behind the cloakroom). The U13 building is open every day from 7 AM to 8 PM.
University Press
Friday, April 15–Monday, April 18 = closed
Library Store
Friday, April 15–Monday, April 18 = closed