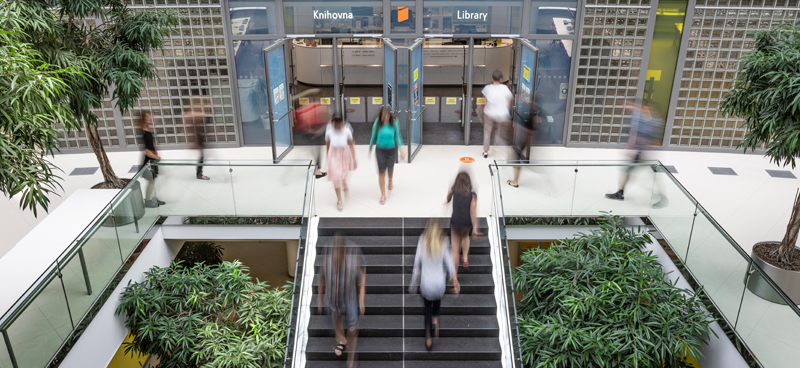 The library, the student's best partner, is back in full force
12. September 2021
With the arrival of the new semester, our library also opens its doors. And not just open on the crack, not half. But library opens the door wide! After long days of waiting, it looks like we won't have to restrict you in any way. Your favorite library is back in full force. So get ready, the right direction is to the library!
From Monday, September 13, with the beginning of the new semester, the library returns to normal opening hours and will be open from Monday to Thursday (8 AM–8 PM), Friday (8 AM–6 PM) and Saturday (8 AM–2 PM). All floors are accessible without further restrictions. So you can study, work on computers, borrow books, pick up reservations, pay fees, print or scan and, of course, borrow and return books. And finally, you will see your favorite 4th floor, which you can use to study and relax.
However, please follow the following rules:
please, do not enter without a face covering (a respirator or similar protective equipment) and wear it during your stay in the library,
please, use compulsorily hand disinfectant when you are entering the library,
the disinfection is also prepared for you in the library, please use it,
please, keep safe distance and approach individually and separately to the desk,
use only selected places to study and work with the computer (please do not change the location of study places and do not manipulate the chairs),
use primarily non-cash method (your credit or student card) when you are paying,
please listen to the instructions of the librarians at the lending and information desk (thank you for that).
If you are a first-year student and you have never been at our library before and want to use the library services, go to  the 2nd floor and register at the loan desk (library registration is free for you and you only need to have your student card with you).
Each registered user can register in advance to enter the 4th floor outside the ordinary opening hours (until 10pm during the week and until 6pm on weekends).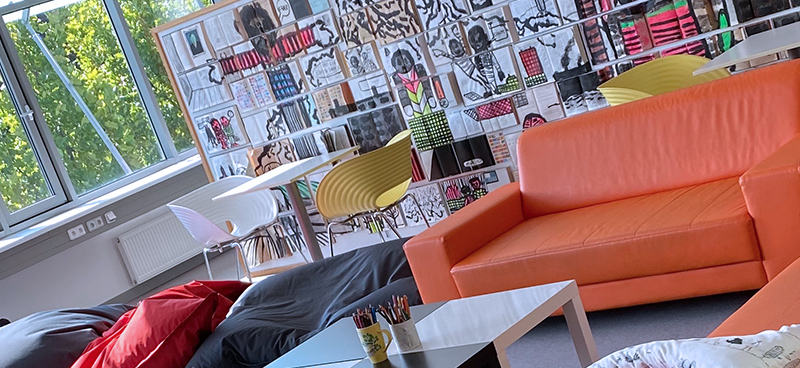 Library store with promotional assortment of TBU
Everyone wants university bomber jackets, hoodies, T-shirts … We have these things in our library store on the 4th floor. The library store with promotional items is open (Tuesday 1 PM–4 PM and Friday 12 PM–3 PM). Outside this time, please contact us on prodejna@utb.cz or by phone +420 57 603 8132.
TBU University Press
The TBU University Press is open from Monday to Friday from 8.30 AM to 11.30 AM and from 12.30 PM to 3 PM. In addition to the regular services, you can also use online services (e.g., order a cheap print). Please write us an e-mail at tisk@nakladatelstvi.utb.cz.