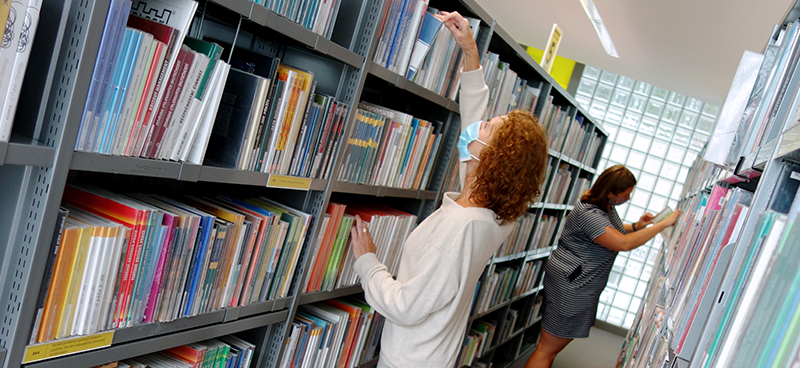 We are here for you at all times. But…
13. October 2020
Nothing will stop us. That is our motto for this autumn. Unfortunately, we also did not  avoid the "age of face masks". That is the reason, why we have to reduce our services and our operation. But, of course, we are ready to help you as much as possible. What are the opening hours  from Wednesday, October 14? And what about our operation mode? We wrote it all down here. Are you ready?
We resisted for a long time, but unfortunatelythe new extraordinary measures affect the operation of our library too. From Wednesday, October 14, 2020, we are returning to the operation mode that you tried with us during this spring. It is possible only to borrow and return books at the library, opening hours are from Monday to Friday from 10AM to 2PM. The library premises are closed, only the lending floor (the second floor) of the library is accessible (without the possibility of using computers).
Borrowing books and library services
You can borrow books from Monday to Friday from 10AM to 2PM at the lending desk. You can order books in advance by e-mail. If you forget about it or if you just go past us, you can find books on the shelves (but be careful, really only on the second floor, the readim room on the third floor is closed). We have called this mode like "borrow, return and go home" for our needs. How to order books in advance?
Click on our catalogue to find books you would like to borrow.
Write us an e-mail to knihovna@utb.cz with a list of books you would like to prepare (just copy the book citation from the catalogue), your card number (mostly 28xxxxxxxxx) and your name and surname (you can add some nice message eventually :-)).
Wait for us to reply to you that everything is ready to be picked up.
Then there is nothing to prevent you from picking up books (if you don't like opening hours, you can arrange an individual pick-up date).
Before entering the library, please follow the instructions on the information tables.
Additional instructions and information
If you want to borrow books from the reading room, but you did not order them in advance, please contact the librarians at the lending desk on the 2nd floor. They will help you.
The books you will order or borrow may include books from the reading room on the 3rd floor (unless they are not from the Pedagogy Collection). These books will be available till November 13, but without the possibility of renewal. You can borrow up to 5 books.
Please, keep an eye on the due date (you can find it in your reader's account) and possibly extend it, if it is possible  (the books from the on-site reading room on the 3rd floor must be returned within the specified deadling, it is November 13).
Currently, it is not possible to provide access to long-term loans of the university staff (i.e. it is not possible to arrange their loan).
Of course you can come and pick up the books that were returned and that you had reserved.
Do you have any questions? There are our contacts:
Please direct any questions about loans, prolonging loans, returning books or reserved books at knihovna@utb.cz or call 57 603 4805 or 57 603 2889 (students from FLCM can send their questions at studovnaUH@k.utb.cz or call 57 603 8071).
Please direct any questions about Interlibrary Loan (ILL) orders, processing, and pick-ups at mvs@k.utb.czor call 57 603 4904 or 57 603 4804.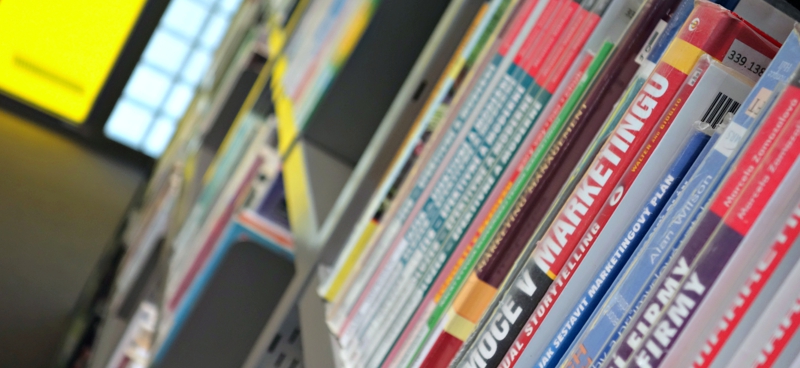 Returning books
Please return books in the first place to the return machine, which is located on the right side  of the ground floor of the U13 building (behind the cloakroom). In case of any problems with your return or other requests we will be at your disposal at the lending desk.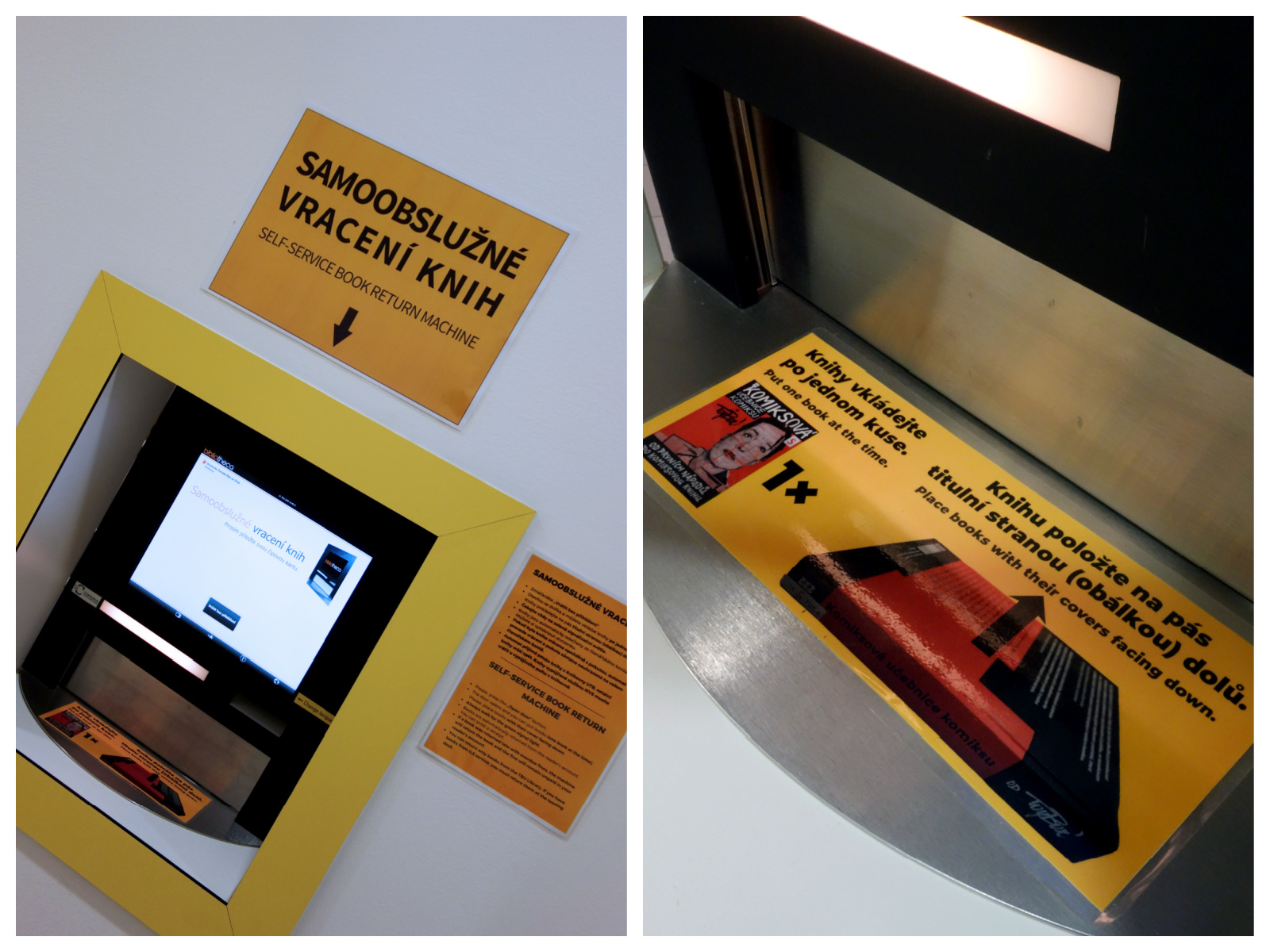 Computers and a printer
We know that sometimes you need to print or scan something. So we placed one printer on the ground floor of the U13 building again. Everything works the same way you are used to from the library (you need your student card to use the printer). You can make a copy, print or scan without dealing with opening hours of the library (you can use computers and the printer whenever the U13 building is open).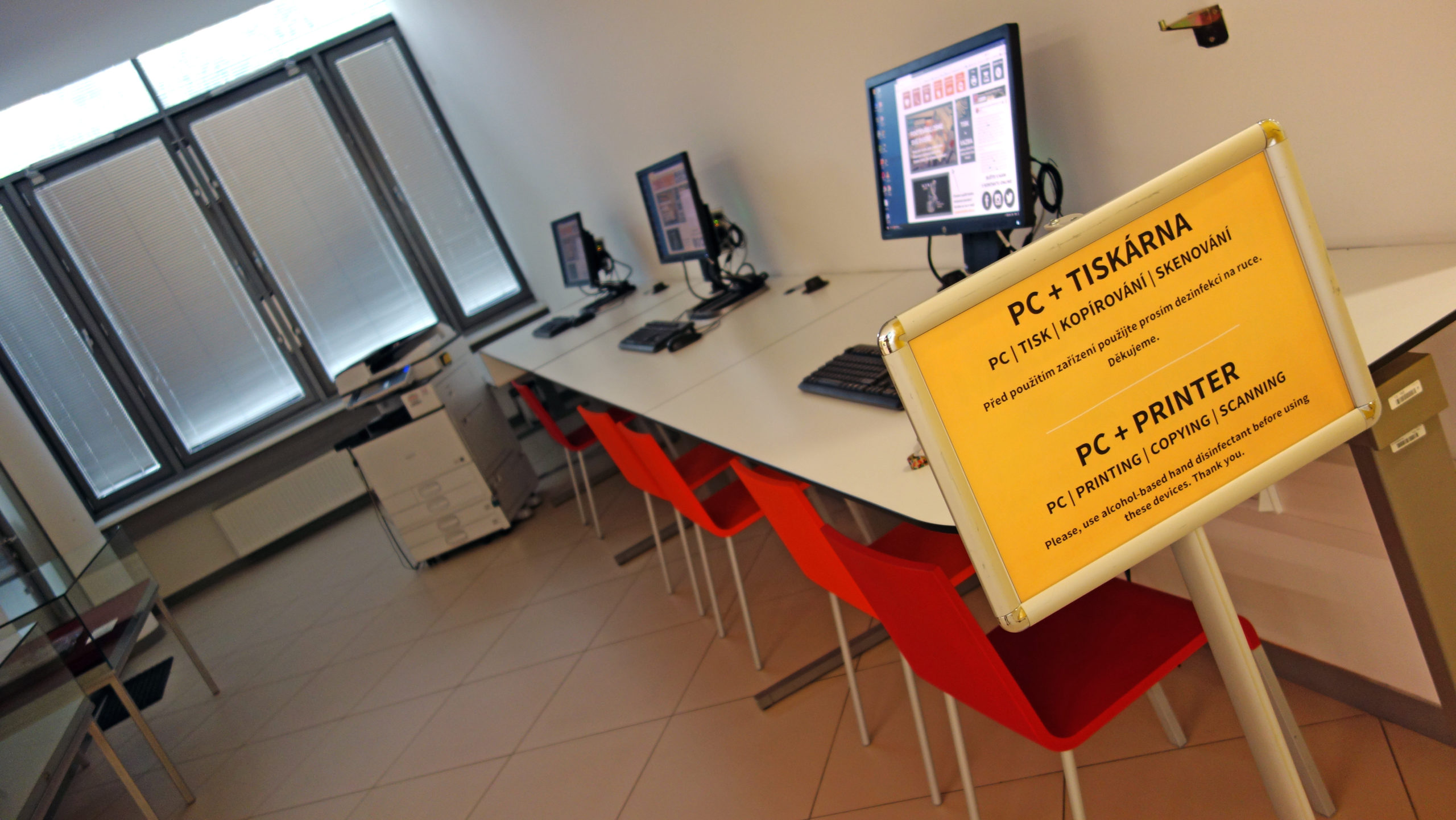 TBU University Press
The TBU University Press is open from Tuesday to Thursday from 8.30AM to 11.30AM and from 12.30PM to 3PM. You can use the online services that the university press has for you (e.g. order a cheap print).